website banner sasti website (2)
Best Website Designing Company in Delhi
Sasti Website is one of the Best Website Designing Company in Delhi providing web design services at the least price. Having an online presence not just boosts your profit margin but also develops a loyal clientele base. It stages your business on an innovative pedestal of digital marketing, making it create a giant image of the business. Facts prove that businesses operating at lower expenses achieve infinite heights of success in the market & your search for getting a quality cum affordable website ends here.
Our Top Website Designing Company in Delhi has been an active agent in the current digital realm and hence in a global market, we all are well aware of the role a lucrative website plays! It's no more a luxury but a necessity to have your business stand at that zenith of success in the digital marketing zone!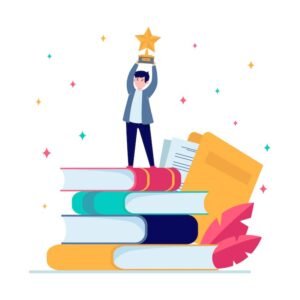 Wanna Get Your Website Traffic Right?
We Have Got Your Back At the top website designing company, Sasti Website!
Low Cost Websites
100% rESPONSIVE
oNLINE CUSTOMER SUPPORT
Latest designs
AFFORDABLE FOR EVERYONE
Unbeatable prices
We Build Websites That Build Your Business!
By offering online customer support we provide our customers technical assistance whenever necessary.
Our website plans are starting from Rs. 4999/- providing fully responsive websites with beautiful designs.
Fully Responsive websites are the future! We make websites keeping in mind different screen sizes by giving users the best possible view.
Choose A Plan That Works For You!
India's most sasti affordable, low-cost e-commerce website designing company in India offering web designs with Unbeatable "Pricing".
Customised Solutions
Almost any functionality that a client wants can be coded & integrated into the website.
TENSION NOT – Budget ka poora-poora khayal rakha jayga!
Market me naye naye aaye ho kya bhaisaab? 
 Budget ka poora poora khyal rakha jayga!
I'm very happy with the end product and I would like to recommend the team sasti website. Thanks for providing quick and affordable solution to my company I'm impressed with your service . The team is knowledgeable and updated with the current trends in the market keep it up god bless.

Dr.Jyotsna Gandhi


October 27, 2021
Top Affordable Website designing company in Delhi (SASTI WEBSITE) having creative and experienced team and good customer support, we are very much satisfied with their services. We got our website on time with amazing designing and promotion.

Kanika Rajput


June 27, 2022
Global Digital Solutions
We connected with Sasti Website through Instagram and being in the same niche, it was very beneficial and an actual pleasure to work with them. I, Yanuj Sharma, Founder of Global Digital Solutions started the company after facing the toxic corporate culture after which I decided to build my own brand and company.
Having proper knowledge of digital marketing industry served as an added bonus in our plate and Sasti Website helped us a lot providing that initial kickstart to my business and boost our brand to greater heights. Sasti Website helped us with white label backhand support, they assisted us with website designing and website building. They worked beautifully and smartly in marketing and e-commerce fields too.
One of the best part about our partnership was their noble working ethics, we were glad to see how they were working and helping towards uplifting under-privileged students and youngsters to build a better life for themselves in the field of Digital Marketing. This was not only fruitful for the society but was also beneficial for the business as they had young talents with determined minds at a minimal cost.
Digital Aakar
We reached out to Sasti Website because of their high-hand softwares and the amazing new talents, they nurture. A combination which surely promises the best services and delivers amazing results. We, Digital Aakar are in the same niche of Digital Marketing like Sasti Website because of this mutual work relationship, we had a better understanding of goals and that helped in planning a well-derived action plan.
According to us, Sasti Website is an one stop complete solution to your digital marketing needs, they cover it all from handling IT like website development to marketing on multiples levels and fields. They helped us in providing that initial push start in the field of digital marketing. They assisted us with website development and designing and also, worked on enhancing our marketing techniques.
In simpler terms, our choice of partnering with Sasti Website is of the best business decisions we ever made and we look forward to building a much more stronger business relationship with them as the services which they offer are not only top class but their prices are unbeatable too.