Hello Startups! Go through this blog to know the best 5 benefits of a website for your small business. Believe me, this article will change the growth scenario of your venture to a new level. Small business, is in need of three things to be big, one being the time, another money and third expansion infrastructure. But what if you have a virtual platform to have it all? Think! According to Bridget Weston Pollack–" If a company or a small business doesn't have their presence on an online platform, they are lacking plenty if their potential customers who would have been by now, shopping on their shop store! "
So, here we list out 5 reasons for having a website for startups:
CUSTOMER BASE:
Sasti Website' surveyed and found that having a website has made it extremely convenient for at least 88% of small enterprise companies to deal with their customers. Also, they agree that it makes it really easy for their consumers to find them and hence for them to have their customer base boosted. A website is that informative channel through which your customers come to know about what all you have to offer, what's your ratings and credibility etc. As the online competition has gone on to become cut-throat today, the business environment suggests that content is the key to your customer base. As comprehensive and relevant the content would be, so will be the increment in the customer base. Also, in the current business environment, Google has changed its ways. Now, its altered algorithms help searchers find their results better. Ahead of it, it pays reward to sites that bring in that helpful content to help its searchers. So, now you know how having a website works wonders for your customer base.
CREDIBILITY BUILDING:  Of course, every business loves having their brand presence on a larger pedestal. But that takes up time, space, and of course a huge sum of money. And all these are extremely unaffordable for small companies! What's the way out then? Definitely a relevant website! If you have a website, you can have an online brand presence with the least amount incurred on the same. Also, such viable options for small business provides it with a room to compete with other business giants in the market. This provides you with a chance to soar high in your initial years in the industry! A recent data reveals that 84% of Indians in business believe that not having a website makes you go oblivious in the digital market. At times, companies think having a social media page is more than enough! But that is not at all the case. The need of the hour is to hold on to the marketing concept instead of the seller concept. Through a social media page, you only speak one way about your services. But with a website, you have reviews, ratings, customer support services. To conclude it up, you have an entire business online if you have a website. And by a social media page, you merely present one gist of your business.
POTENTIAL CUSTOMERS: The vital benefit of a website for small businesses enables your company to easily fetch in new customers. These new customers in terms of business are known as potential customers. In a business environment like that of today, one can't afford to reach out to customers through conventional ways of marketing e.g., direct mails or newspaper ads. Not just that they have a limited outreach but also that they are extremely unreliable with respect to their return on investment (ROI). But once you are present online with your brand, you know it really well that you will get maximum exposure with a minimum amount spent. And for a small business, that's where they find a chance to have an edge over the business giants. Also, on an online platform, you have transparency to evaluate your results. You can check really well whether your company is attracting a plethora of customers or not. Above all, it's not just about fetching in the new set of customers, but also retaining the pre attained ones. In order to retain them conveniently, you have to give an after-sales service like none other. And that is best done by emotional selling! But how will you do this, for a gamut of consumers all at once? So, one fine way to do this nicely and to manage them all at once is to have an online outreach through your website. Also, now that you have a website, it becomes a task of a jiffy to update your services! You do not have to send catalogs or notices to your customers regarding the changes. Just update it up online and focus on other priorities of your business.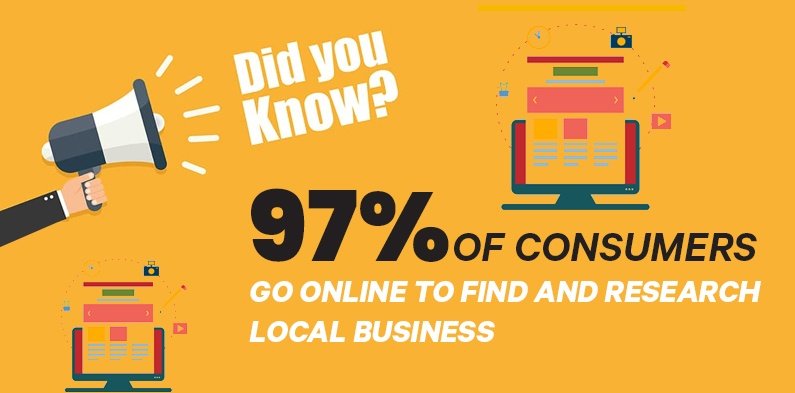 BUSINESS GROWTH: The benefits of a website for your small business is that your business growth fate is entirely in your hands. While we understand the fact that a F2F interaction can have no such substitution, but having an online presence makes it easy for you to make your business reach beyond your geographical area. And with advancements such as video calling services, you can easily communicate with your potential customers. Also, it doesn't just limit to that customer, but once your product reaches their, that customer can act as your carrier to bring in more from that area! And you never know if the need is, you will be opportune enough to have a regional office out there. This way it's a great thing for your business growth and expansion.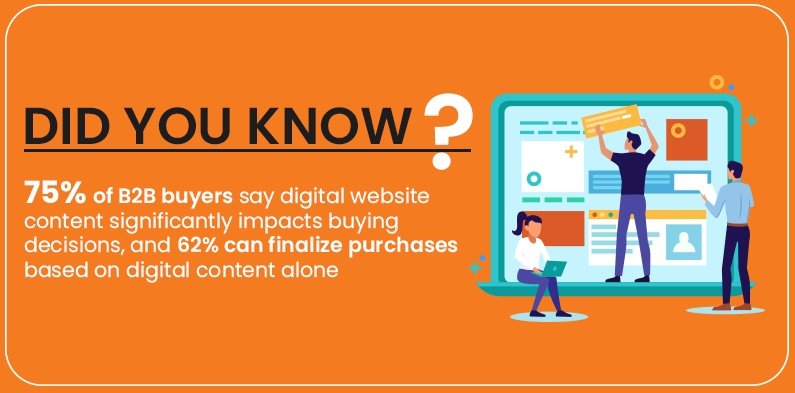 COMPETITIVE ADVANTAGE: It has been found out through a survey that 93% of potential consumers have a quick search outlook of their potential product online. Before making a decision to buy something, they search it first and read the reviews thereby! The market has changed with respect to its trends. Nowadays it's a customer-oriented market and not a seller oriented one. So, they need to be informed about what they are buying! And imagine if you don't have a website, and your competitors do, then you have a fair chance of losing all your potential customers to them. It is because you are not present, while they are elaborately present with their services. So, having a website gives you a competitive advantage here.
So, now that you have these reasons listed on your fingertips, you know well whether you have to have a website or not. Do reach out to us at the 'Sasti Website' for any queries or a website designing service for your small business! We await your association with Us.